The Time Machine's Most Played Albums Of 2008
It's the first day of 2009 and we decided to look back at our most played albums on the air for 2008. Everyone argued over a top ten or one hundred list because there were so many choices. We decided that instead of bickering over different music choices (and trust us...this is what we love to do...bicker about movies and music), we would present to you our most played albums on the air last year. This way there was no wiggle room for critical favorites. The funny part was that after the list was completed, everyone gathered around, smiled and agreed that these albums did fill our hearts and souls musically and that's all that matters in the end.






Mike Viola's album "Lurch" from 2007 along with "She's About To Cross My Mind" from The Red Button, Ken Sharp's "Sonic Crayons" and Mandy Moore's "Wild Hope" from the same year continued with heavy spins into 2008. Still rolling along after over two years in heavy rotation was 2006's "Under The Covers Vol. 1" from Matthew Sweet and Susanna Hoffs which continued to get massive airplay into 2008.







In our earlier post about The Bangles being the most played group for the last twenty-five years, it's interesting to note that our most played artist the last five plus years has been singer-songwriter Rachael Yamagata (who coincidently appeared on the Little Monsters 2006 release "All Together Now" performing "Here Comes The Sun" while the Bangles brought their take on the other Beatles classic "Good Day Sunshine") and if she had not released her double album this past year, the top spot would have gone to Kelly Jones and her third album "SheBANG!", which with it's Bangles' like charm, came out of nowhere and dominated the FM dial since the fall.






Erin McCarly's album "Love, Save The Empty" was released officially on December 30th, 2008 which arrived too late for us to give it a shot at airplay so we look forward to her music throughout this upcoming year as we do Bree Sharp's band project with Donnie D called Beautiful Small Machines that we really relished playing on the air during the final weeks of December.





The albums below are actual titles that were released in 2008 that dominated our playlists.





A large number of spins for seventy albums in no particular ranking outside of the first choice.





Let's kick it off with the most played album hands down over any other this past year on "The Time Machine"...ELEPHANTS...TEETH SINKING INTO HEART
- Rachael Yamagata
SHEBANG!
- Kelly Jones
HARPS AND ANGELS
- Randy Newman
BRING ON THE HAPPY
- Rob Bonfiglio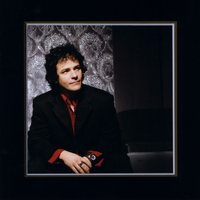 SHE & HIM - VOLUME ONE
- She and Him
IT'S OKAY TO BE HAPPY
- Smith and Pyle
AQUAVIA
- The Major Labels
MEET GLEN CAMPBELL
- Glen Campbell
VENUS IN OVERDRIVE
- Rick Springfield
CAMP LISA
- Lisa Loeb
BREAK UP THE CONCRETE
- The Pretenders
...IS HOT AND BOTHERED
- Lucy Woodward
MISADVENTURES IN STEREO
- Jim Boggia
UNDER THE RADAR
- The Goldbergs
WISELY
- Willie Wisely
GIFT OF SCREWS
- Lindsey Buckingham
ACID TONGUE
- Jenny Lewis
THE ELEPHANT IN THE ROOM
- Arden Kaywin
MUDCRUTCH
- Mudcrutch
SYCAMORE MEADOWS
- Butch Walker
RESTLESS
- The Smith Bros.
FREEDOM WIND
- The Explorers Club
RIDIN' THE WAVE
- Laurie Biagini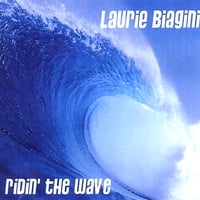 BEYOND THE SHORES
- Micah Wolf
THE ORCHID HIGHWAY
- The Orchid Highway
@#%&*! SMILERS
- Aimee Mann
JIGSAW DAYS
- The Well Wishers
SLOW & STEADY SEDUCTION: PHASE II
- Anya Marina
ALTERED STATES
- Robin Danar
FROM THE SUN
- Vonda Shepard
THE WORLD FAMOUS HAT TRICK
- Vibeke Saugestad
GOOD DAY
- Priscilla Ahn
MANTRA
- Sheri Miller
WAVES & THE BOTH OF US
- Charlotte Sometimes
HEADING NORTH FOR THE WINTER
- The Wellingtons
OPAL ESSENCE
- Lindsey Yung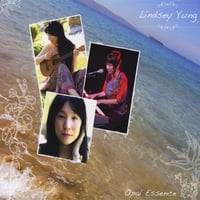 NIGHTMARE @ 20,000 WATTS
- Jaimie Vernon
GIRLS ALIENS FOOD
- The Simple Carnival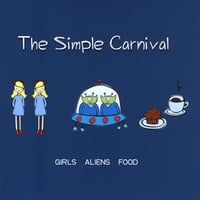 MODULATIONS
- Chewy Marble
SIMPLE TIMES
- Joshua Radin
POSTSCRIPT
- Jeff Litman
SLEEP IN THE KNOWING
- Cate Kanell
SUNSHINE LIES
- Matthew Sweet
NEW DOG - NEW TRICKS
- Michael Carpenter & The Cuban Heels
VAGABONDS
- Gary Louris
STRONGER
- Carlene Carter
CHAMELEON
- Victoria Vox
MELODY
- Sharleen Spiteri
RATTLIN' BONES
- Kasey Chambers and Shane Nicholson
ELEVEN MODERN ANTIQUES
- Pugwash
PARALLEL PLAY
- Sloan
LITTLE HONEY
- Lucinda Williams
HIDEAWAY
- The Weepies
THE LONG NOW
- Cliff Hillis
EGG SHELLS
- Stratocruiser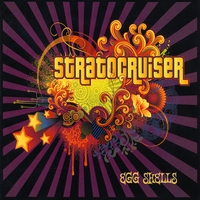 MEIKO
- Meiko
LIMITS OF THE SKY
- The Bridges
JUST A LITTLE
- Shelby Lynne
…AND THEN SOME
- Luke Jackson
FULL/FILLED
- Poplord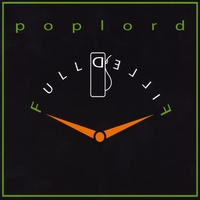 FLAVORS OF ENTANGLEMENT
- Alanis Morissette
GOD IF I SAW HER NOW
- Thom Hell
GET FREE
- Devi
CURIOUSER
- Kate Miller-Heidke
HELLO...X
- Tristan Prettyman
MOPPING UP KARMA
- Judith Owen
THE JOURNEY TO MIRACLE RIVER
- Amy Holland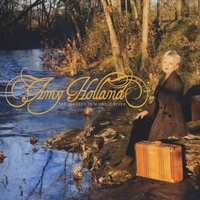 CAUSE AND EFFECT
- Maria Mena
ENCOMIUM IN MEMORIAM VOL.1
JAN BERRY OF JAN & DEAN
- Cameron Michael Parkes and Mark A. Moore
HOW TO WALK AWAY
- Juliana Hatfield
WEAPONIZE
- Kay Hanley
STILL BURNIN'
- Batdorf and Rodney
AN INVITATION
- Inara George with Van Dyke Parks
YESTERDAY, TODAY AND FOREVER
- Jeremy
BE OKAY
- Ingrid Michaelson
WE SING, WE DANCE, WE STEAL THINGS
- Jason Mraz
BIRD'S EYE VIEW
- Amy Kuney
SAY!
- SKooBER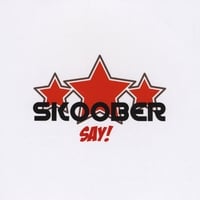 ROBOTS IN LOVE
- Beautiful Small Machines
THAT LUCKY OLD SUN
- Brian Wilson
Labels: airplay, Ashley Starr, Hawaii, Jenny Leong, Maui, Michael McCartney, Most Played Albums, Summer Blue, The Time Machine radio show