The Time Machine's Most Played Albums Of 2009
It's the last day of 2009 and we decided to look back at our most played albums on the air for 2009. Everyone argued over a top ten or one hundred list because there were so many choices. We decided that instead of bickering over different music choices (and trust us...this is what we love to do...bicker about movies and music), we would present to you our most played albums on the air last year. This way there was no wiggle room for critical favorites. The funny part was that after the list was completed, everyone gathered around, smiled and agreed that these albums did fill our hearts and souls musically and that's all that matters in the end.






Mike Viola's album "Lurch" from 2007 along with "She's About To Cross My Mind" from The Red Button, Ken Sharp's "Sonic Crayons" and Mandy Moore's "Wild Hope" from the same year continued with heavy spins into 2009. Still rolling along after over three years in heavy rotation was 2006's "Under The Covers Vol. 1" from Matthew Sweet and Susanna Hoffs which continued to get massive airplay into 2009 just in time to welcome "Under The Covers Vol. 2". The monster album of all airplay from the previous year was the double album "Elephants...Teeth Sinking Into Heart" from Rachael Yamagata and her songs dominated the airplay as did Anya Marina's "Slow & Steady Seduction: Phase II" which we didn't realize at the time was not officially released until the following year and we were spinning an advance promo copy like the happy music campers that we are. Kelly Jones and her third album "SheBANG!" from 2008 also gave The Time Machine Crew plenty of musical joy on the airwaves into 2009. The other two remaining albums from 2008 that continued to get heavy airplay throughout 2009 on The Time Machine were the many eclectic arrangements from producer Robin Danar's album "Altered States" (with artists as varied as Quincy Coleman, Pete Yorn & Kinky, Jim Bianco, Rachael Yamagata, Inara George, Julianna Raye, Jesca Hoop, Lisa Loeb with Steve Reynolds and other talented artists that make this album a must have for any music lover) and She & Him's "Volume One" from M. Ward and Zooey Deschanel. We've been spinning their latest singles "Thieves" and "In The Sun" that have us looking forward to the upcoming March release of "Volume Two" from She & Him.






2009 also ended up as "The Year of Shave Ice" for The Time Machine Crew...but that's a story for another time.






The albums below are actual titles that were released in 2009 that dominated our playlists.





2008 had nearly seventy albums so with that number cut in half for 2009, it's a large number of spins for thirty-two albums in no particular ranking outside of the first five choices.






Let's kick it off with the five most played albums hands down over any other this past year on "The Time Machine"...we were pleased to see that these albums all tied at the number one spot.UNDER THE COVERS VOL. 2
- Susanna Hoffs and Matthew Sweet
AMANDA LEIGH
- Mandy Moore
SLOW & STEADY SEDUCTION: PHASE II
- Anya Marina
LOVE REMAINS
- Alice Peacock
THE GOOD STUFF
- Schuyler Fisk
A WATCHED POT
- Bleu
THE ARTIST
- Mark Hudson
SIMPLE TRUTH
- Gail Swanson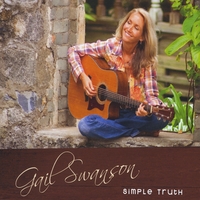 ALL QUIET ON THE NOISE FLOOR
- Jason Falkner
REDEMPTION #39
- Michael Carpenter and The Cuban Heels
HALFLIGHT & SHADOWS
- Adrina Thorpe
THROWBACK SUBURBIA
- Throwback Suburbia
TINTED WINDOWS
- Tinted Windows
PANDEMONIUM ENSUES
- Glenn Tilbrook
CATNIP DYNAMITE
- Roger Joseph Manning, Jr.
MY OLD, FAMILIAR FRIEND
- Brendan Benson
BIBLE BELT
- Diane Birch
DREAMTOWN
- Chris English
ARROW
- Clare and The Reasons
I WAS MISSING YOU
- James Carter Cathcart
WHERE YOU ARE
- Kyle Vincent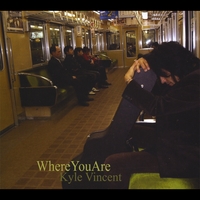 DON'T SLOW DOWN
- The Throwdowns
FRIENDS AND FAMILY OF HAWAI'I
- Amy Hanaiali'i
TANGLE FREE WORLD
- Anny Celsi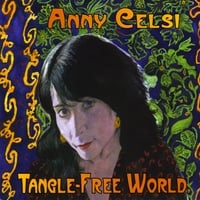 ANUHEA
- Anuhea
WELCOME TO SOONVILLE
- Maxi Dunn
WE HAD A THING
- Lisa Donnelly
LOVE, SAVE THE EMPTY
- Erin McCarley
THE RIGHT TIME
- Lily Wilson
LITTLE WHITE LIES
- Fastball
JAGGEDLAND
- Marshall Crenshaw
OLD MAN DREAMIN'
- John Batdorf
THE LATEST
- Cheap Trick
Labels: airplay, Ashley Starr, Daphne Matsumoto, Hawaii, Jenny Leong, Maui, Michael McCartney, Most Played Albums, Summer Blue, The Time Machine radio show