The Time Machine's Most Played Albums Of 2007
It's the first day of 2008 and we decided to look back at our most played albums on the air for 2007. Everyone argued over a top ten or twenty list because there were so many choices. We decided that instead of bickering over different music choices (and trust us...this is what we love to do...bicker about movies and music), we would present to you our most played albums on the air last year. This way there was no wiggle room for critical favorites. The funny part was that after the list was completed, everyone gathered around, smiled and agreed that these albums did fill our hearts and souls musically and that's all that matters in the end. In addition to Micah Wolf's debut album, "All Together Now" (with The Bangles, Marshall Crenshaw and Rachael Yamagata) and "Under The Covers Vol. 1" from Matthew Sweet and Susanna Hoffs, both Lily Allen and Amy Winehouse garnered a bit of airplay from their 2006 releases into the year 2007 but the albums below are actually titles that came out in 2007 that dominated our playlists.





A large number of spins for sixty-six albums in no particular ranking outside of the first choice.





Let's kick it off with the most played album hands down over any other this past year on "The Time Machine"...WILD HOPE
- Mandy Moore
RAISING SAND
- Alison Krauss and Robert Plant
SONIC CRAYONS
- Ken Sharp
DANGEROUS GAME
- Mary Weiss
SHE'S ABOUT TO CROSS MY MIND
- The Red Button
TRAFFIC AND WEATHER
- Fountains Of Wayne
BEAUTIFUL MESS
- Maple Mars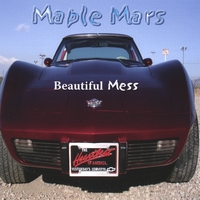 DAY INTO NIGHT
- Nelson Bragg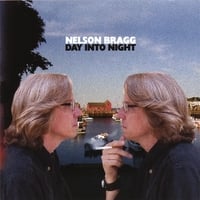 IN STEREO
- Marmalade Souls
GIRLS AND BOYS
- Ingrid Michaelson
WINTER IN JUNE
- Lucy Schwartz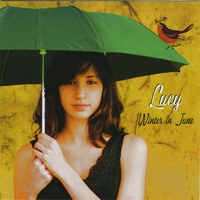 MAGIC
- Bruce Springsteen and The E Street Band
HAWAIIAN BLOSSOM
- Raiatea Helm
UNDER THE BLACKLIGHT
- Rilo Kiley
ACTUAL SIGHS
- Richard X. Heyman
NEVERMIND LULLABYE
- Nushu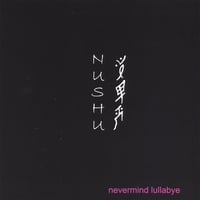 PANCHO FANTASTICO
- John Hoskinson
FREE LIFE
- Dan Wilson
RIPE
- Ben Lee
FAST LANE ADDICTION
- Shannon Curfman
NOT TOO LONG
- Norah Jones
LULLAGOODBYE
- Taylor Mills
BIPOLAR DIVERSIONS
- Jackdaw 4
THE SHAPING & SHIFTING OF OBJECTS & SOUND
- Jen Woodhouse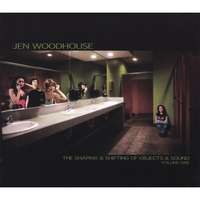 HOW I WON THE WAR
- The Well Wishers
ALL SIDES
- Kasim Sulton
MEMORY ALMOST FULL
- Paul McCartney
SLIP BENEATH THE COVERS VOLUME 1
- Anastasia Gilliam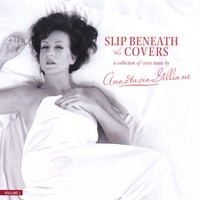 THE REMINDER
- Feist
LIVE ON SUNSET STRIP
- The Raspberries
WOBBLE WITH THE WORLD
- Cindy Alexander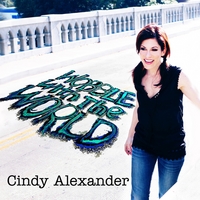 GALA DAYS
- Milkshake Jones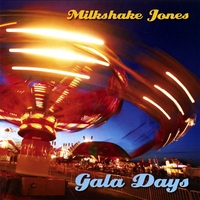 TRIP THE LIGHT FANTASTIC
- Sophie Ellis-Baxtor
THE STORY
- Brandi Carlile
NOTES FROM THE UNDERGROUND
- Deadbeat Poets
UNDER THE COCONUT SKY
- Kanekoa
BEAUTIFUL DISTRACTION
- Marianne Keith
FOR FRIENDS IN FARAWAY PLACES (ALBUM) and FREAK OUT (EP)
- The Wellingtons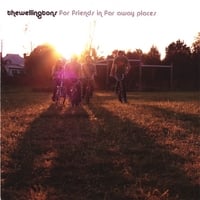 NEVER HEAR THE END OF IT
- Sloan
THE TRICK TO LIFE
- The Hoosiers
IS IT NOW?
- Doughboys
AT MY AGE
- Nick Lowe
WE ARE THE PIPETTES
- The Pipettes
BIG TOP WOMAN
- FRANK CIAMPI
ONE HIT WANDERER
- Henry Gross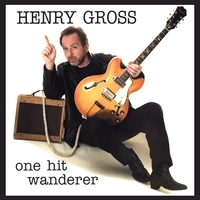 NEPTUNE CITY
- Nicole Atkins
HERE AND NOW
- America
MADE OF BRICKS
- Kate Nash
THE WALK
- Hanson
SLACK KEY CIRCUS
- Barefoot Natives
BITCHIN'
- The Donnas
BETWEEN YOU AND ME
- Amanda Kaletsky
RIDING HIGH
- Ridinghood
LONG PROMISED ROAD: SONGS OF DENNIS AND CARL WILSON
- Adam Marsland's Chaos Band
THE BEST IMPRESSION OF SANITY
- Jag Star
LITTLE EVE
- Kate Miller-Heidke
MUSIC AND LYRICS *original soundtrack
- Various Artists including Hugh Grant, Drew Barrymore and Haley Bennett
CITY BEACH
- Jill Cunniff
REVIVAL
- John Fogerty
MIRACLE OF FIVE
- Eleni Mandell
OVER MY HEAD
- Vaughan Penn
THE LONG WALK BACK
- Just Off Turner
COCO
- Colbie Caillat
SEEDS
- Martin Sexton
LITTLE VOICES
- Sara Bareilles
THE DISTANT FUTURE (EP)
- Flight Of The Conchords
LONG ROAD OUT OF EDEN
- The Eagles
Labels: airplay, Ashley Starr, Hawaii, Jenny Leong, Mandy Moore, Maui, Michael McCartney, Most Played Albums, Summer Blue, The Time Machine radio show